Circle 7: The experiential in artistic practice and research: methods, knowledges and reflective processes
Circle 7: The experiential in artistic practice and research: methods, knowledges and reflective processes
Circle 7 is comprised of international researchers working in the fields of art and artistic research, and it was developed within the Nordic and Baltic framework of the Nordic Summer University. Its primary aim is to provide a forum for experimentation and cross-disciplinary collaboration, welcoming members from inside and outside academia. Circle 7 2022-2024 cycle is called 'The experiential in artistic practice: methods, knowledges and reflective processes'. Throughout its series of symposia, Circle 7 will document research and findings, which will be published in an anthology, on-line journal or other publishing platforms.
Experiential Cognition in Artistic Research Symposium
July-August 2023, Palanga, Lithuania
Programme:
Theme of the symposium: Experiential Cognition in Artistic Research
Using as a starting point the idea that artistic research can provide other knowledges and other ways of cognising the world and each other, this symposium proposes a collective exploration of how the experiential in artistic research can help in making sense of the world around us. To that extent, we will be considering the relevance of the 'not yet' (Rogoff, I. 2021) in the artistic research process, as artists work from conditions rather than from inherited knowledges, positioning practice research towards the not yet known or the not yet articulable. Thus, based on the idea that artistic experience is an active process, which differs from other knowledge-making processes (Dewey 1934), we intend to create spaces for exploring artistic methodologies with the aim to develop understanding of cognitive processes. This is done in the belief that critically investigating the artistic research process will promote understanding of the role of the experiential in artistic practices and will provide a framework from where to explore other forms of cognising.
Research Questions:
How do knowledges emerge in artistic research practices through the experiential?
What kind of knowledges are they?
What methods and methodologies are employed in this work/paper/seminar/collaborative project?
How is experiential learning and learning-by-doing significant for art practices and artistic communities?
Selected Participants:
Dr Marina Velez Vago
Paper title:
Artistic practice research and experiential cognition: FLOW
This paper will investigate artistic practice research 'flow' as a method where experience informs experience and the experiential changes the researcher and the practice as it unfolds.
Focusing on experience as a fluid process places artistic practices in a vantage position to create change and imagine alternative futures. As Mika Hannula states, "artistic research is a way in which experience reflectively changes itself" (Hannula et al, 2005, p. 39). As such, it is different from other types of research as it merges subject, researcher and process in the experiential as a way of advancing practice. These unstable conditions will be analysed using the idea of flowing as a way of remaining open to change in the creative process.
These ideas will be considered from the relevance of the "not yet" (Rogoff, I. 2021) in the artistic research process, as artists work from conditions rather than from inherited knowledges, positioning practice research towards the not yet known or the not yet articulable. The idea of the not yet will be considered in relation to time as fluid, meeting the future as it emerges in a learning-by-doing that artistic practice research can activate through the experiential.
Bio:
Dr Marina Velez Vago is an artist, researcher and educator, with focus on sustainability, decolonising, and environmental issues. Marina's research is informed by feminist theories, other knowledges, and art practice enquiries, and explores how art can create spaces for dialogical actions and map out cartographies of experiences with which to cognise the self and the environment. The focus of her research is value, which she approaches as an indicator of human behaviour towards other humans, non-human animals, and the environment. Guided by ethics of care, she employs photography, video and working-with strategies to map out value(s) and make visible traces of affect and kin in a multi-species nature continuum.
Marina is a lecturer at Norwich University of the Arts and the University of Cambridge, UK. 
---
Heidi Seppälä
Paper title:
The Body, The Object and Expression of the Self. Or, When did I lose myself?
A dancer can have a lifelong career without ever finding themselves in their own movement. She can be left echoing the expectations of others and fearing mistakes in movement, silence and stillness. When it comes to dancing in the western societies, more mistakes and shame are listed than successes. In here, already before any training begins, the bodies need to either conform, adapt or move out of the way.
My expressive body was always too much for its masculine stand-still surroundings.
At some point this body copypasting and printing its environment must be forgotten and reinvented. It has to be imagined again every moment, when some new sensation or phenomenon appears on the skin.
How to become aware of those learned patterns and habits deep in the flesh, in order to recognise where they end, and I begin? How to attract myself past the echo of my surroundings, beyond what has been given as a preferred way of moving?
How to stay open and sensitive to all those tiny nuances within, and eventually, how to create an environment where everyone could celebrate their own uniqueness in the same space?
Bio:
Heidi Seppälä is a dance artist and researcher. Born in Finland in 1987 and since lived in 10 countries around the world, Heidi's artistic work explores cultural identity, sexuality and colonialism, the paradoxes of freedom and imprisonment, love and detachment. Heidi holds degrees in dance pedagogy and choreography (Tartu University 2007), BA (hons) Dance Theatre (TrinityLaban 2012) and Dance Anthropology (Choreomundus international Master 2019) + 2-year art pedagogy programme ERPE (Uniart Helsinki 2021). She has been choreographing work and dancing in various productions since 2007. Her teaching experience ranges from running a ballet centre of Palestine to creating workshops for boys in prisons of Albuquerque and orphanage of Benin. Currently Heidi runs an international dance collective DANCO – School for de-colonising the art of dance, and creates dance work as a freelancer in Helsinki.
---
Elina Saloranta
Paper title:
Dear Sir, will you please tell me of my child
In the past few years, I have been reading 19th century letters and replying to them from today's perspective. I have also invited others to write a letter to the past and presented them anonymously in research events. Last autumn, afterone such presentation, I was contacted by an Italian literature researcher, Roberta Zanasi, who is specialized in Victorian epistolary practices. She saw my letter- writing practice as a chance to relate differently to archival material and proposed a joint presentation in a conference in June. It is going to be just a short online talk, but I have a feelingthat it might lead to a larger research project, and I would like to invite Circle 7 to imagine it with me.
To start with, I will read a selection of letters by Martha Foss, a Victorian schoolmistress that Roberta has introducedto me. In 1860 Martha gave birth to an illegitimate child and left him in an orphanage called the Foundling Hospital in London. The orphanage did not allow mothers to keep in touch with their children, but they had the right to obtain information about their health, and Martha wrote more than seventy letters to the institution's secretary. The letters start with a question about the child, but they also tell about Martha's life and ways of coping with loss.
After the reading, I will invite the audience to respond to Martha, but this time the response does not need to be a letter; it can be, for example, a sequence of gestures, images or sounds. The purpose of the experiment is to give space for spontaneous reactions, since the subject is quite heavy, but I also hope to generate ideas for a potential video piece or performance. What kind of associations do the letters evoke?
At the end, I would like to return to the research questions of the study circle and discuss the idea of response from a methodological point of view. Can we see responding as a method? If yes, how to take it further?
Bio:
Elina Saloranta is a visual artist and a lecturer of artistic research at the University of the Arts Helsinki. She is also someone who likes to write letters, and in her current work, she engages in correspondence with some 19thcentury people. One of Saloranta's video pieces (A letter from Elli) can be viewed here: https://vimeo.com/429974986 (password:Elina). Saloranta's background is in
experimental film, which she has studied at the School of the Art Institute of Chicago (MFA 2001). She also holds adoctoral degree from the University of the Arts Helsinki's Academy of Fine Arts.
---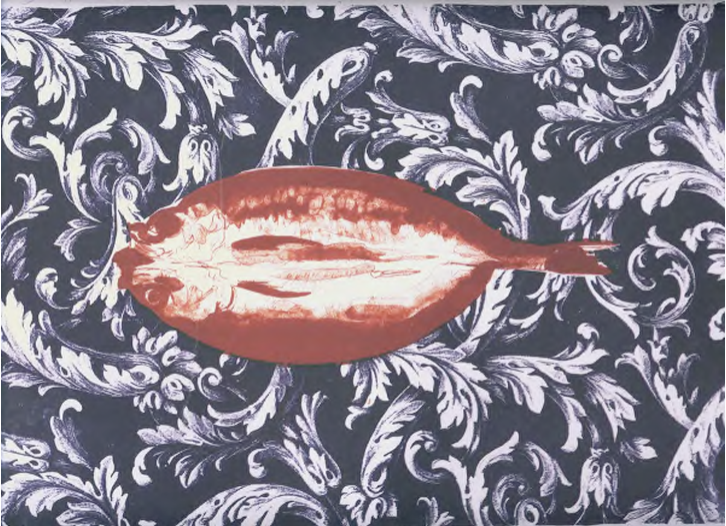 Tom McGuirk
Paper title:
Drawing and Experiential Knowledge: a 4E model
This presentation will focus on the symposium's theme regarding the nature of experiential knowledge, through the lens of drawing practice and will approach the question from a stance rooted in Somaesthetics and Enactive and Situated theories of cognition (EC & SC).
Situated Cognition theory (SC) posits that cognition "depends not just on the brain but also on the body (the embodiment thesis)", that it "routinely exploits structure in the natural and social environment (the embedding thesis)" and furthermore, that "the boundaries of cognition extend beyond the boundaries of individual organisms (the extension thesis)" (Robbins and Aydede, 2008). To this 3E (embodied, embedded and extended) model, Shaun Gallagher and Alva Noë add a fourth dimension of particular relevance to drawing; Enactive Cognition (EC). EC posits that cognition invariably involves action.
The 4E model, grounded in Phenomenology and American Pragmatism, counters the dominance of the dualistic Cartesian epistemological model that valorises the cerebral and prepositional thought. As van Gelder puts it, "the Cartesian tradition is mistaken in supposing that the mind is an inner entity of any kind, […] "Twentieth-century anti-Cartesianism [the 4E model] draws much of mind out, and in particular outside the skull" (van Gelder, 2018).
The practice of drawing is here presented as epitomical of this 4E model, that is, the kind of thoughtful cognitive activity that, "emerge[s] from the brain in an organism faced with tasks such as coping, perceiving, acting, interacting, and learning" (Downey, 2015).
Building on research in a recent journal article (McGuirk, 2022), drawing is, moreover, here characterised as an embodied, emersion in the environment, akin to other meditative, prayerful practices, identified – based on studies monitoring the brain – as consisting of; "focused attention" (involving "voluntary control of attention and cognitive processes"), "open monitoring" (characterised by "dispassionate, non-evaluative awareness of ongoing experience") and "automatic self-transcending" (Travis & Shear, 2010).
Bio:
Tom McGuirk is an Irish academic, writer and artist, specialising in painting and printmaking. He lives in North Wales, UK. He is Senior Lecturer in Fine Art (Practice & Art Theory/Critical Theory) in the Department of Art and Design, at the University of Chester, UK (since 2011).
He holds a PhD from the National University of Ireland (2003). He was lecturer in Painting at the National College of Artand Design, Dublin (1990-2003) and a Programme Leader at KEA – Copenhagen School of Design and Technology, Denmark (2005-2008) and Nottingham Trent University, UK (2008-2010).
His publications include an anthology (for Study Circle 7) co-edited with Christine Fentz, Artistic Research: Strategies for Embodiment. NSU Press (2015). His essay 'When Art turns its Back on the Body' appeared in James Elkins' book What Do Artists Know?, Penn State University Press (2012). A chapter co-authored with colleague Dr Alan Summers, has recently been published in the book Somaesthetics and Design Culture co-edited by Richard Shusterman and Bálint Veres: Leiden, Brill. (2023).
His lithograph Small World was exhibited in "Fully Awake 6.6" (2022), along side the work of his PhD student Wayne Robinson at The Holden Gallery, Manchester School of Art, Manchester Metropolitan University.
---
Thorolf Thuestad
Paper title:
Affect and intent
The artistic research project Emotional machines – composing for unstable media explores how non-representational kinetic objects may afford affective and emotional responses, in particular experiences of kinshipand relation between an audience and animated objects.
It postulates that the ability to experience affect and be affected when encountering such objects in the context ofartistic expression may, in part, be facilitated by the ability to anthropomorphise. A further premise for the project isthat such humanising might generate a sense of relation for the observer, between the perceiver and the artwork, orbetween different components making up an artwork. This can create an affective network in which the perceiver(s)and objects(material or otherwise) are the actants.
This perceived network of relations between art objects and perceiver can either be instigated by, or result in theexperience of intent and agency in the art object.
These topics are investigated through the creation of a set of non-representational motorised kinetic sculpturesfounded on the hypothesis that humans tend to associate motion with intent and that when observing kineticmovement, even in a non-human object, it is on some level taken to either be or represent intention. This, in turn,facilitates anthropomorphic reactions aiding the potential sense of relation between observer and art object.
Bio:
Thorolf Thuestad is a sound artist, composer, sound-designer and kinetic sculptor. He studied music technology,composition at the University of Trondheim, the University of Illinois at Urbana-Champaign and at the Utrecht School of Arts where he graduated with an MA. He was awarded a PhD from The University of Bergen, Grieg Academy with the research project Emotional machines – composing for unstable media. As an artist he has worked extensively within stage arts, contemporary music, composition and film music. Notable collaborators include Verdensteateret, Transiteateret, Bit20 ensemble and Ursus productions.
Thorolf co-founded and runs the music-theatre company Neither Nor together with Alwynne Pritchard, as well as the now defunct art collective An Index of Collisions with Roar Sletteland
He has been awarded the Norwegian Arts Council one-year artist's stipend three times.
---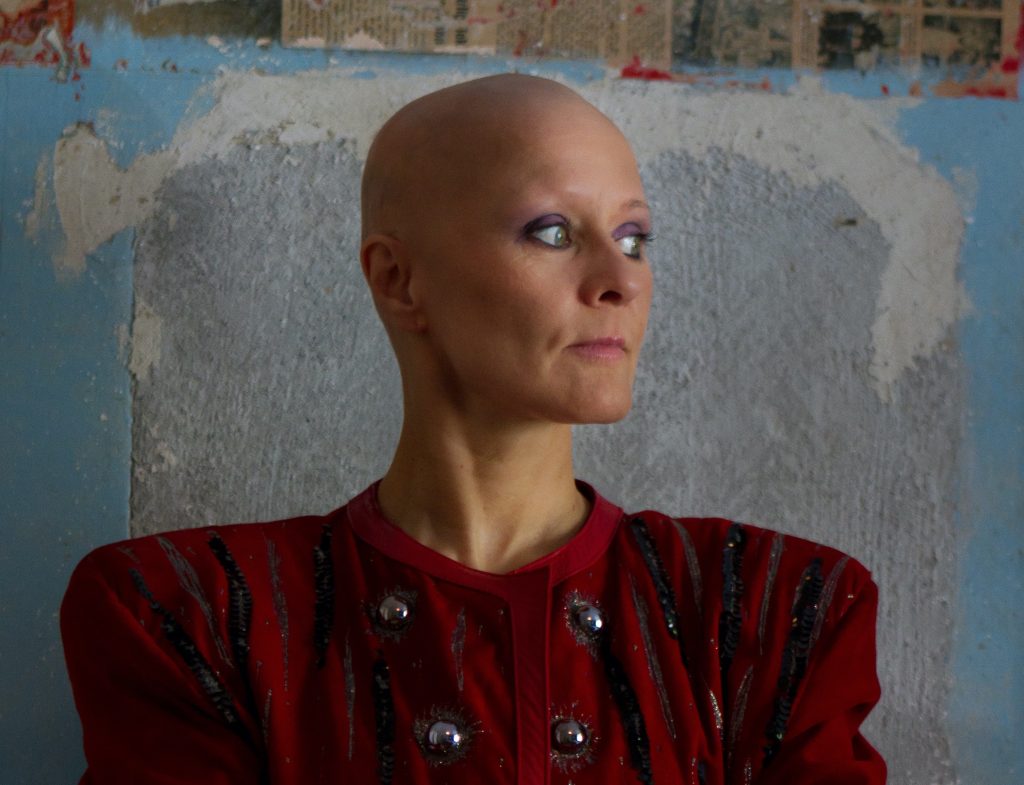 Alwynne Pritchard
Paper title:
Vocal Immersion
Since 2020, Alwynne Pritchard has been developing a Vocal Immersion Practice, in which the voice is explored as an internal, physical experience, rather than as a sonic means of expression or communication. Drawing from (amongst others) Pauline Oliveros' Deep Listening, Thierry Madiot's sound massage practice, the fairly recent internet phenomenon that makes use of what has come to be known as ASMR (Autonomous Sensory MeridianResponse) and Ohad Naharin's Gaga movement practice, Vocal Immersion investigates the boundaries andrelationships between performers (researchers) and audiences (co-presents), as well as between language,imagination, the body and the voice. With the use of audio scores (spoken word) diffused through headphones to each participant, Vocal Immersion Practice invites actors to explore (as individuals withint a group, with thier eyes closed) internal sonic resonances as a kind of 'by- product' of facial and other muscular movement research, as they 'take their breath on a walk' through their bodies' (real or imagined) internal spaces. As a practice open to anyone with a voice, an ongoing subject of this research is how the language and toneused in the audio scores, as well as the context and duration of the Vocal Immersion, impactsparticipants' experience and perception of their bodies and voices in time and space, as well as their relationshipto one another.
Bio:
Alwynne Pritchard (b. Glasgow, 1968) works with vocal and physical performance, sound, video and text. Shestudied composition at the Royal Academy of Music in London and has a PhD from the University of Bristol.
Alwynne's performances, compositions and installations have been presented around the world and her electro-acoustic composition Decoy, created at the Experimentalstudio des SWR in Freiburg for the Donaueschingen Musiktage, received the special prize given by the Foundation Ton Bruynèl, STEIM and the Foundation GAUDEAMUS. Residencies have included Norway (USF, Bergen), Germany (Villa Concordia, Bamberg), USA (PointB Worklodge, New York), Portugal (O Espaço do Tempo, Montemor-o-Novo) and The Philippines (PHSA, Los Baños).
In 2016, Alwynne was awarded the commission to create a fanfare or 'marker' to celebrate the opening of theUniversity of Bergen's newly established Department of Art, Music and Design, for which she created the book oftext scores, up without an insistent casting away. In 2015, she co-founded the music-theatre company Neither Nor. Alwynne's professional life has also included stints as a writer and presenter for BBC Radio 3, a composition teacher at Trinity Laban in London and as Artistic Director of both the Borealis festival and BIT20 Ensemble.
---
Artūras Mitinas
Paper title:
The Uncanny and childishness
Culture theorist Mark Fisher drew attention to the peculiar way in which Sigmund Freud tried to delineate the concept of the uncanny in his 1919 essay "Das Unheimliche" while unintentionally reproducing the uncanny effects himself – circuiting around never quite satisfying comparisons, dubious repetitions and insufficient points of view. Fisher argued, that the uncanny is a blind spot of psychoanalysis because it is too close to the psychoanalytic urge to internalise and familiarise foreign forces and impulses. The phenomenon proved to be too untamable, shifting and elusive. This is why my methodology of tracking the historical formation of the uncanny – through folklore, surrealism (Hal Fosters research), Mike Kelley's artistic research, hyperrealism etc. – is couterbalanced with direct experience of irreducible, sporadic cases of the uncanny in contemporary art and personal art practise. These cases gives more insight into the phenomenon and its formation by allowing to transgress the conceptual and illustrative anticipations. Also my current research expands into incompleteness and sugestivity in connection with childishness (Felix Guattari) and infantilism, its liberating and degradingfactors.
Bio:
In curatorial practice I organize group exhibitions based on theoretical research at the intersection of art and psychology. I'm interested in the possibility to reflect on issues of psychological health, sterility and alienation from the body through the prism of art. Also, the transformation and empowerment of these experiences into sensory expression is significant to me. The theoretical fields of interest are inseparable from my own artistic and pedagogical practice.
Coordinators:
Coordinator Study Circle 7
Heidi Seppälä is a dancer, choreographer, dance researcher and pedagogue.

Born in Finland in 1987 but since lived in 10 countries around the world, Heidi's artistic work is rooted in multiculturalism and explores the complexities of freedom and imprisonment in both mental as well as societal level.

Heidi holds a BA in dance pedagogue (Tartu University 2009), BA Dance Theatre (London 2012) and MA in dance anthropology (2019). She is currently a student of Uni-arts Helsinki's pedagogical studies for teachers in the arts, and runs a new international initiative for de-colonising the art of dance.
Coordinator Study Circle 7
Dr Marina Velez Vago is a multidisciplinary artist and researcher based in Cambridge. UK. She was born in Argentina, lived in Spain, The Netherlands and the UK and travelled extensively.

Marina is the founder and organiser of Cambridge Sustainability Residency and the founder and curator of Sustainability Art Prize at Cambridge School of Art.

Marina has co-edited two books about art and sustainability, MILK. and ROAR. She is a member of the Dalvazza Group at the Swiss Artistic Research Network and a member of the British Art Network.

Marina holds a BA, a Masters and a Ph. D. in Fine Arts and she lectures at Norwich University of the Arts and the University of Cambridge. Her doctoral research title is 'Exploring value, meaning and worth through five art projects in rural Spain'.