Reading Group
Reading Group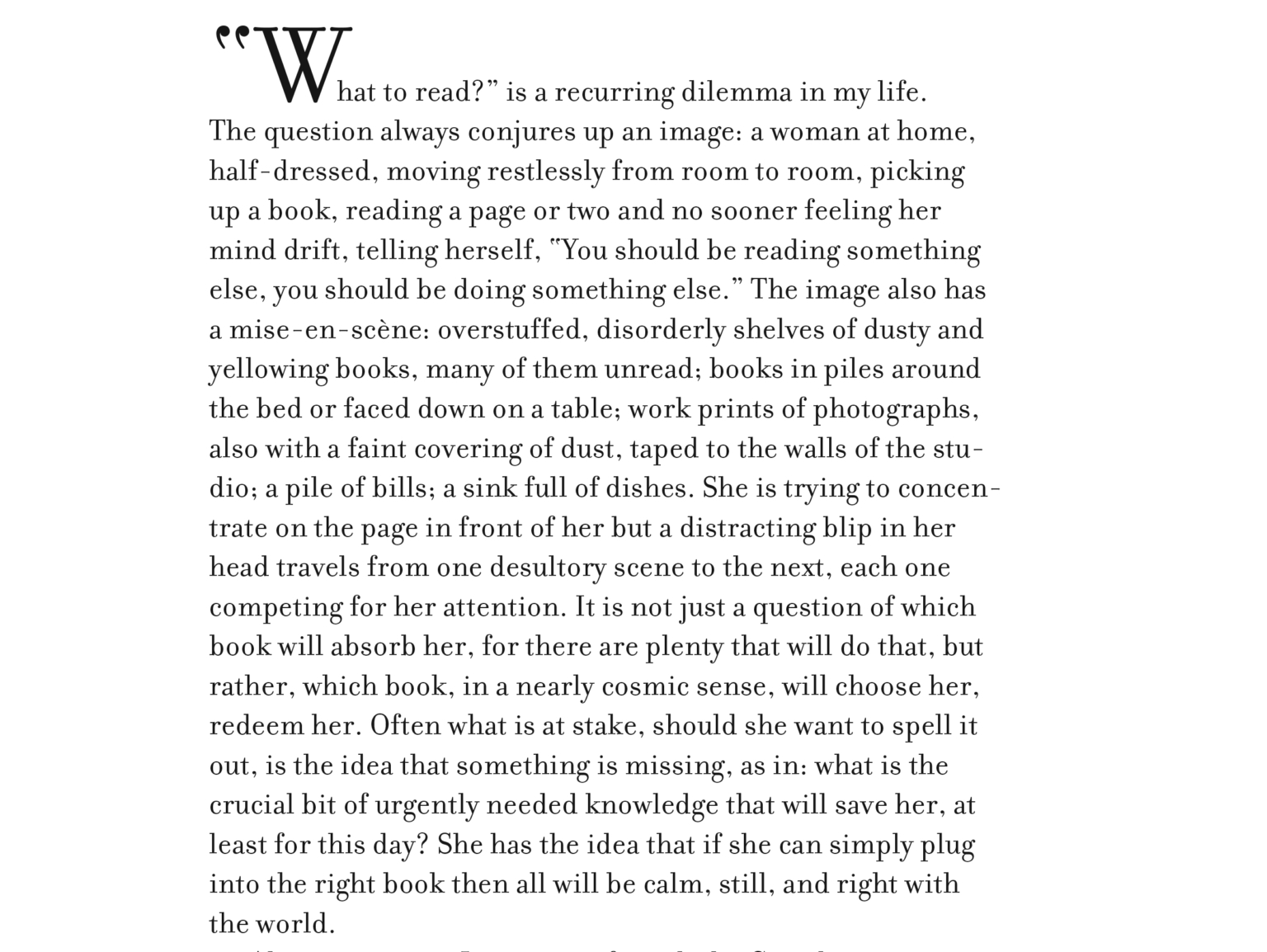 From The Problem of Reading by Moyra Davey
READING GROUP – POETICS OF READING
The reading group will continue meeting in Berlin in autumn 2021
Email poeticsofreading@gmail.com to join.
The aim of the group is to explore knowledge as poetics and collective reading as communication. Reading is usually a solitary activity and communication something that happens in addition, by other means. Often, there is an expectation that to participate in a discussion, one has to bring well-formed articulate ideas. But what happens when there are no words? Who and what forms our thoughts? How can sharing others' words by reading them together be a way towards another kind of community? How do we share our frames of reference and contexts?
We will look for something other than a purely intellectual engagement or discussion of theories. We will explore how what we read affects us, how we live with it, how we use it to relate to others, to our work and to the world. We will not analyse and critique but listen and respond.
The texts can be of any form: theory, poetry, literature, fiction, non-fiction, something else, something in between.
No advance preparation is needed other than bringing a paragraph or a page of a text to read.
Framework:
– The group has an intersectional feminist sensibility. The texts don't need to directly engage with feminist (or any other) theory, but they should share the sensibility. We don't need to read texts only by women, but it will not be a space for texts by or focusing on canonical white male authors.
– Participants will be considerate of others, not take up excessive time and space, and collectively make sure that everyone who wants to gets an opportunity to read and speak.
– A playful attitude, openness to surprise and imagination are invited.
– Respect, attention to our own privileges, and care for the way we use language are necessary and expected.
– We will be there creatively.
– Anyone interested in exploring together within this framework is welcome to participate in the group.
Email poeticsofreading@gmail.com if you are interested in participating in the reading group.